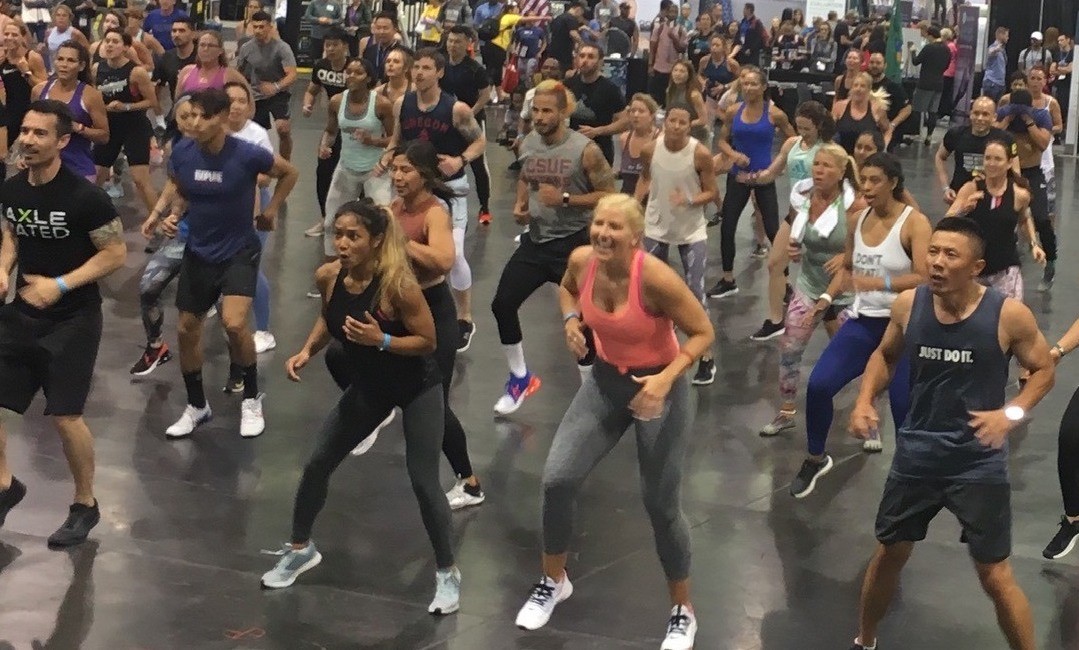 After IDEA World: How to Focus on Changing Lives, Not Just Raising Excitement
By Dan Ritchie, Functional Aging Institute
I had an excellent experience teaching at IDEA World this year. But I also left there a bit dazed, wondering how we can remain focused on improving the lives of our clients.
Let me explain.
First, I hosted a Functional Aging Specialist Workshop for trainers and other fitness pros there at the vast, annual fitness con in Orange County at the end of June. (We have another coming up in Washington, DC, too.) I also led two sessions on cognitive fitness, which is the subject of our excellent new training course we will release later this month. And I hosted another fun workshop on balance and power training for the mature client.
But, maybe since I've been to many conferences already, I felt a bit like I had "been there, done that." They had countless pieces of fitness equipment, dumbbells, kettlebells, bars, reformers, bikes, ellipticals and more. You name it; they had it. Plus, tons of fancy new gadgets, too.
They had every session imaginable to get your sweat going, your heart pumping, and your enthusiasm roaring to head home and share all this excitement with your clients. There was plenty of hooping and hollering and hoorays to go around.
I left thinking, Ok, great, that was fun — but how can I make an impact with clients, my studio, and FAI? How can I channel that energy into coming home focused on helping people and changing their lives?
How are we, as an industry, going to alter the face of fitness, health, medicine, wellness, and longevity if we aren't trying to  learn, teach and improve in those areas? Our industry remains too concerned with youth, vanity and weight loss — not that there is anything wrong with any of that.
Isn't it time we get serious about movement? About functional ability and functional longevity? It's time to say we need fitness for life and lifestyle and we need specialists who can help people live better lives, and lives to 100 years or beyond!
I want you to strongly consider what education you purchase next, what certification you will achieve, and what CEC course will serve your career and clients best.
Maybe it's time to invest in yourself with one of our training courses and gain valuable knowledge to help move ahead and change lives. Watch our "change lives" video, and let us know what you think.
Conferences can be fun and valuable. But the real work happens every day, every month, every year you're working with clients at home.
 >Dan Ritchie is president and co-founder of the Functional Aging Institute.