The

Functional Aging

Institute
The FUNCTIONAL AGING Institute was founded in 2013 by leading experts Dr. Dan Ritchie and Dr. Cody Sipe. For over twenty years, Dan and Cody have been at the forefront of developing innovative, effective, evidence-based training programs for older clients. They have shared their unique philosophies, techniques, and insights with tens of thousands of trainers around the world for fifteen years.
Before Dan and Cody established FAI, they reviewed almost every senior fitness certification, education, and training program on the market. They did not find one that met their high standards, so they created three high quality certifications that would help fitness professionals be more successful with the fastest-growing client base in the world – adults 55 and over.
Statistics show that one personal trainer affects 1000 lives over the course of her career. FAI's goal of certifying and educating 10,000 fitness professionals can ultimately impact 10 million lives. Dan and Cody have surrounded themselves with leading experts and educational partners to ensure that fitness professionals around the globe can have access to the latest knowledge and cutting-edge research in one place, the FUNCTIONAL AGING Institute.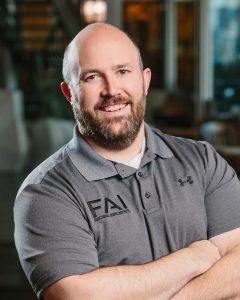 Dr. Dan Ritchie started his fitness career at Southeast Missouri State University with a bachelor's degree in Fitness and Sports Medicine and then spent a year as a graduate assistant coaching Division 1 athletes. He completed his master's degree in Health & Physical Education at the University of Wisconsin- Whitewater, where he won the 2002 Thesis of the Year. Then Dan continued as a Lynn Fellow at Purdue University, completing his PhD in Kinesiology with a minor in Gerontology.
Since 2007 Dan has owned and operated Miracles Fitness in West Lafayette, Indiana, where he and his staff have trained over 2000 clients. With over 20 years of experience, he has extensive knowledge on training the mature adult market and has equipped people in their 50s, 60s, 70s, and beyond to achieve their goals and enhance their functional longevity. Dan was the 2014 PFP Trainer of the Year, and then shortly after he and Dr. Cody Sipe co-founded the FUNCTIONAL AGING Institute.
Dan is a sought-after expert and speaker at national and international events on topics like balance for older adults, personal training business development, the global aging phenomenon, and FUNCTIONAL AGING training models. He's routinely interviewed for podcasts, webinars, and on-online education summits. Dan lives in West Lafayette with his wife and five kids.
Cody Sipe has an extensive background in the fitness industry with 20 years of experience as a personal trainer, fitness instructor, program director, exercise physiologist and club owner. He is currently an Associate Professor and Director of Clinical Research in the physical therapy program at Harding University.
He has spent his career researching, developing and practicing the most effective training strategies to improve function in older adults. He has completed certifications as an ACSM Exercise Specialist, ACSM Registered Clinical Exercise Physiologist, FallProof Balance and Mobility Enhancement Specialist and more. His secondary area of expertise is in the prevention and management of chronic disease conditions, especially those that accompany the aging process such as arthritis, cardiovascular disease, diabetes and osteoporosis. In 2005 he was honored with the IDEA Program Director of the Year award.
He has presented internationally, served on boards and committees and/or published articles for most of the top fitness organizations in the world.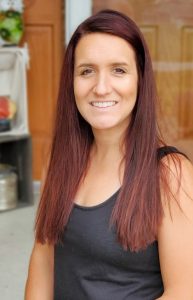 Celia Shaughnessy received her Bachelor's of Science in Health & Kinesiology from Purdue University in West Lafayette, Indiana.She has been a personal trainer since 2010, including three years at Miracles Fitness working with Dr. Dan Ritchie. Celia has been a part of FAI since its birth in 2015 and is a certified FUNCTIONAL AGING Specialist. When she is not managing FAI, you can find Celia tending to her three kiddos, at the gym, or out for a long run. Perhaps if you still cannot find her, then she is most likely stuffing her face with Chipotle.
Jen Ritchie received her Secondary English Bachelor's degree from Southeast Missouri State University and her Master's degree from Purdue University in West Lafayette, where she has lived for the past twenty years. After teaching at the jr. high to college level, Jen then managed a local magazine, built a portrait and wildlife photography business, and began a social media position with FAI. If she's not working, you can find her photographing wildlife, hanging with her 5 kiddos, or on a nature walk with Dan and her Golden Retrievers, Finleigh and Bodie.
International Advisory Board
We have assembled an incredible team of experts to help us develop and deliver the highest-quality programs in the industry. They represent some of the best professionals in the industry and bring with them an impressive blend of scientific and technical knowledge and practical application. We appreciate the unique contributions of each one.
Dianne McCaughey Ph.D. is an award winning fitness specialist with more than 35 years experience in personal training, group exercise, coaching, and post-rehabilitation. She is an international author, speaker, consultant, master trainer and presenter who has traveled the world touching lives. She has a special talent in creating synergistic self-efficacy with her students. Her mission and purpose is to educate, inspire, and empower people to be the best they can be.
Dr. McCaughey has a Ph.D. with a concentration in Gerontology. She is the owner of Fitness Specialists, a personal training business that specializes in post-rehabilitation, posture therapy, and life coaching. Her passion also includes facilitating teambuilding and personal growth workshops. Some of her previous clients include Hewlett Packard and The United Nations.
Dianne is a Master Trainer for The American Council on Exercise, The Aerobics and Fitness Association of America, and The International Sport and Conditioning Association. She is a presenter and spokesperson for The Medical Fitness Association and A Fitness Delegate for The International Women's Leadership Association.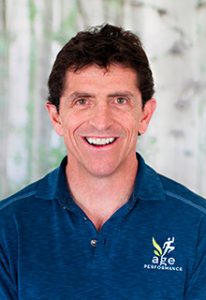 Paul has a Masters degree in Gerontology from the Fischer Institute for Wellness at Ball State University. He worked as an intern at the Human Nutrition Research Center on Aging at Tufts University under the direction of Dr. Maria Fiatarone and Dr. Miriam Nelson. In addition, Paul also studied the social and psychological aspects on aging in relation to health. He was involved in increasing muscle strength and mass through resistance training in older adults at the Hebrew Rehabilitation Center for the Aged, in Boston, MA.
Paul is a Certified Strength and Conditioning Specialist through the National Strength and Conditioning Association and has worked as a personal trainer for over 20 years with over 30,000 personal training hours. He is also certified in the Functional Movement Screen.
In 2005, Paul founded Age Performance which is a human performance training center for adults 50 plus where he develops comprehensive strength training programs to improve their physical function and human performance. Paul gives frequent seminars and workshops on older adult physical performance at fitness centers and senior housing developments. He currently competes in Master and Senior Games Track and Field meets where he medals in the 50, 100, 200 and 400 meter sprints. Paul is married with two children.
Debi has over 30 years in the fitness industry with experiences ranging from Director of Bariatric Services and Medical Fitness Program Manager for the Community Healthcare System to Author, Keynote Speaker, and Fitness Industry Presenter. She serves as a spokesperson for the American Heart Association in addition to her role as a Master Trainer and spokesperson for The American Council on Exercise (A.C.E.). Debi has a rich history of accolades as she was inducted into the Northwest Indiana Society of Innovators for her work in medical fitness, received the IDEA Director of the Year Award, ACE Fitness Director of the Year Award, and was honored with the Tony and Mary Hulman Health Achievement Award, Indiana's premier Health Achievement Award. She is an adjunct faculty member at Purdue University Northwest where she teaches undergraduate classes for students interested in pursuing careers in personal training as well as group fitness. In addition to her Masters Degree, Debi is a Certified Medical Exercise Specialist, Health Coach, Personal Trainer, as well as a Group Fitness Instructor from the American Council on Exercise (ACE). Debi has served as the Fitness Specialist for EatBetterAmerica, in addition to contributing to numerous national and local publications. Most impressively, Debi is an active older adult who is a two time stroke, heart surgery, and brain surgery survivor. She personally understands the challenges of aging with medical challenges while striving for optimal mind and body health, fitness, and overall wellness.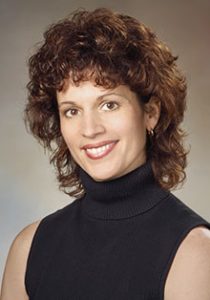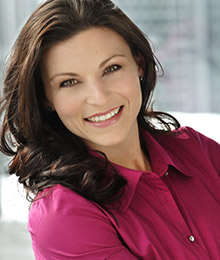 Lindsay Vastola, founder of Vast Potential, teaches fitness leaders how to use Emotional Intelligence (EQ) to maximize their personal and professional potential. Blending her extensive service industry experience in both corporate management and fitness entrepreneurship, Lindsay energizes fitness professionals through her out-of-the-box presentations, creative training and development tools, and by curating conversation on issues that impact all facets of business and life…all grounded in the proven principles of Emotional Intelligence (EQ). Lindsay is also the editor-in-chief of Personal Fitness Professional (PFP) magazine, sits on industry advisory boards, and is a sought-after speaker known for her keynote address, "Trickle-Down Leadership: Why Emotional Intelligence Always Outperforms Intellect." www.FitForVastPotential.com
Christian is an Associate Professor in the Department of Kinesiology at the University of San Francisco and the owner of Thompson Fitness Solutions, LLC.  Christian has published scientific articles on exercise programming for older adults in peer-reviewed journals such as Medicine and Science in Sports and Exercise, Journal of Aging and Physical Activity, and Journal of Applied Research.
At USF, Christian is engaged in numerous research and community projects investigating exercise programming for falls prevention in older adults. These projects, including Brain Body Trainer (neuroscape.ucsf.edu) and Always Active (www.alwaysactive.org) have been externally funded by the National Institutes of Health, San Francisco Department of Aging and Adult Services, Kaiser Permanente Community Benefit Foundation, and the Moore Foundation. These works resulted in Christian receiving the Outstanding Young Researcher Award from the Council on Aging and Adult Development in 2009 and provide numerous research opportunities for undergraduate students at USF.
Christian's professional service includes involvement with the American College of Sports Medicine by serving as Chair of the Interest Group on Aging, the Health & Fitness Summit Planning Committee and previous service to the Professional Education Committee.
Christian is a featured author on older adult exercise for the PTA Global certification program and also developed educational content for IDEA, the National Academy of Sports Medicine, TRX Training, the American College of Sports Medicine and the American Senior Fitness Association. He serves as an advisor to many industry groups and has appeared in numerous lay publications such as the ACSM Health Fitness Journal, IDEA Fitness Journal, San Francisco Chronicle, Cleveland Clinic Health Newsletter, Arthritis Advisor, and GOLF Magazine.