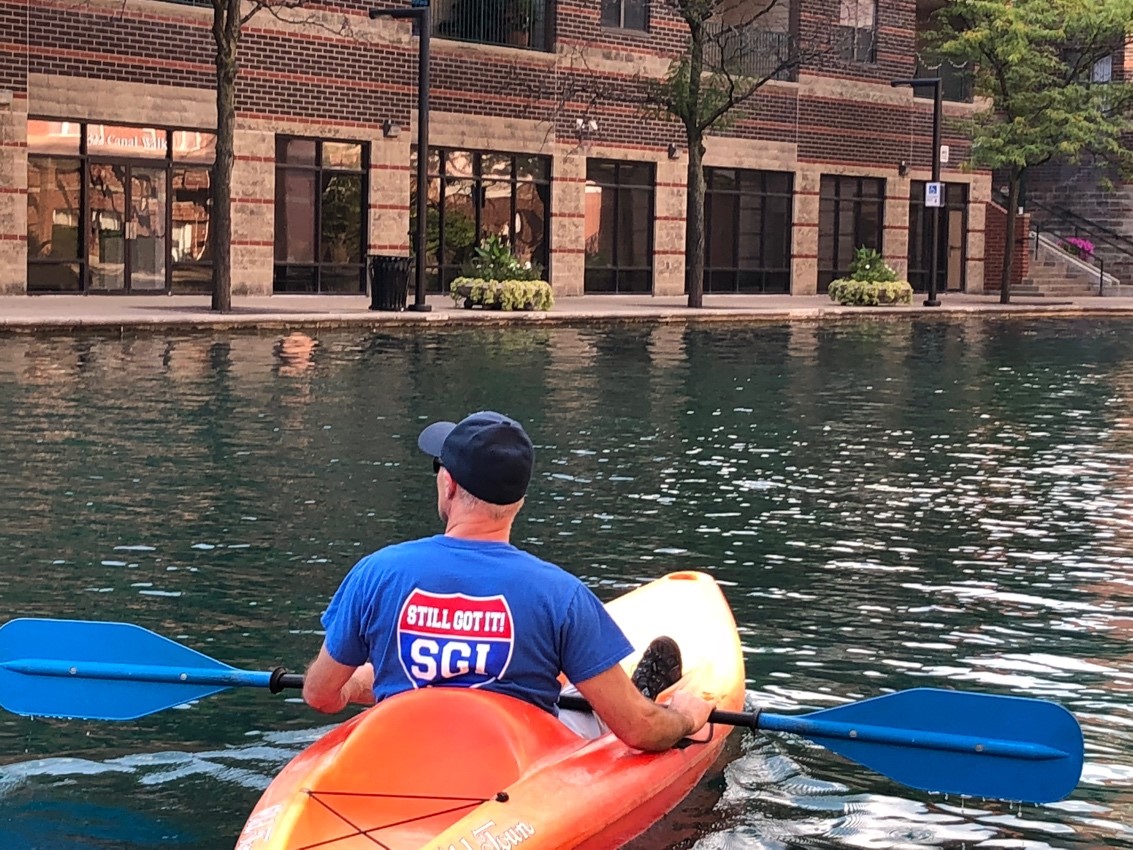 Mastermind in Indy: FAI's Business Coaching Was Rolling on the River
What's a great way to receive invaluable business coaching, learn from peers and other experts, and have a great time for a couple of days?
FAI's Mastermind members, including seven newcomers and guests, learned the answer the easy way September 12-13 in Indianapolis. FAI President Dan Ritchie led the quarterly group business coaching meeting, which features a round table of "hot seat" presentations from each participant and instant feedback from Dan and others, plus more helpful insights.
About two dozen fitness pros from around the country shared updates on their businesses, talked future expansion, got guidance from two high-tech vendors – and had a ton of fun, including restaurant outings and a little urban kayaking. (That's Bruno Peron of Still Got It Fitness in Lomita, California, above.)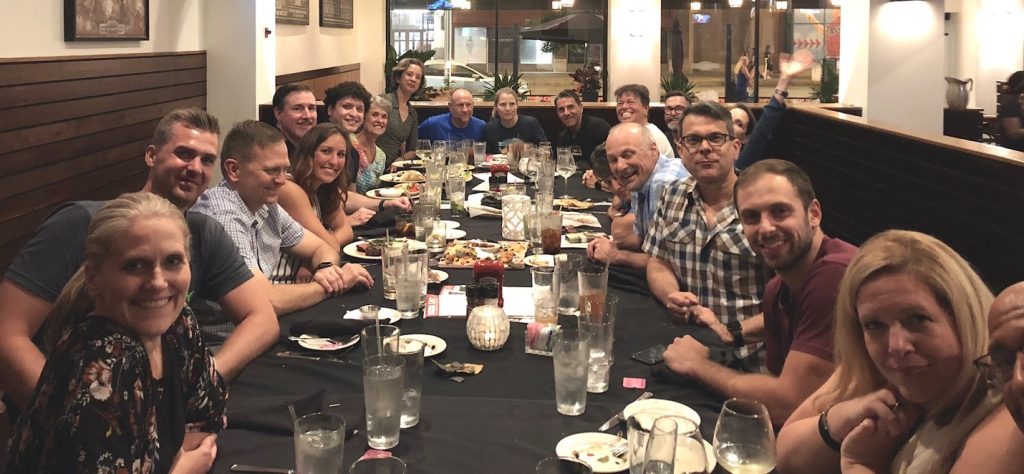 "It was a mind blower once again," said Sharan Tash of TASH Wellness for Women near Chicago, a Mastermind veteran and enthusiastic supporter.
Nina Camacho came all the way from Hawaii for her first Mastermind meeting.
"Much mahalo (thanks) to everyone in the Mastermind group for their encouragement and expertise," she said. "I had so many golden nuggets of information from all. I will take heed and do my best to make everyone proud."
Dan and FAI co-founder Cody Sipe created the FAI Mastermind to help members attract prospects, systemize their businesses, grow profits – and have more freedom in life and in business.
In addition to stimulating quarterly meetings in different cities, the Mastermind provides:
Monthly accountability calls
Access to the Mastermind private Facebook group
Access to all FAI programs for members and staff
Individualized coaching to help you avoid costly mistakes, break through plateaus, and grow your business
Marketing techniques to reach mature clients
"Done for you" resources proven to work
The FAI Mastermind is for any member who wants to take their business to the next level, no matter where you are now or where you want to go. Click here to become a member today.
Our next meeting is in January in Houston.