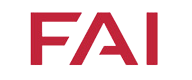 How Mastermind Business Coaching Can Help You Reach the Next Level
[vc_row][vc_column][vc_column_text]Mastermind business coaching is an excellent way for fitness professionals to grow their business, as people in all kinds of industries have found.
FAI's Mastermind makes it easy for you to gain the knowledge, perspective and camaraderie to bring in more prospects, turn them into clients, and keep them longer.
The Mastermind is a small group of about 24 people from around the United States and Canada. And we are currently accepting new members now.
Here's some of what FAI's Mastermind business coaching offers, plus some rave reviews from fitness pros we have helped.
Mastermind Business Coaching Benefits
The FAI Mastermind will help you:
Avoid costly mistakes of time and money
Establish you as the local authority on functional aging
Grow your business faster and easier
Break through plateaus and sticking points
Remain accountable to meet deadlines
Get motivated to take massive action that fulfills your purpose
Market and sell to older clients effectively
Use our "done for you" resources that are proven to work
Here's What Members Say
"I joined the FAI Mastermind because, as hard as I was working at growing my business, I was spinning my wheels. It has helped me by providing direction, support, education and resources that I never would have found on my own. To have not only the coaches but also the support of other like-minded studio owners across the country and Canada is invaluable.
"Now, when I have a new situation or problem to deal with, I don't have to reinvent the wheel. I just reach out to my new friends for help.
"My business has almost tripled in the last year and a half since joining. I finally love running my business."
   — Rosa Coletto, Full Circle Fitness, Tustin, California
"I wouldn't be here today without the help of Dan Ritchie and the FAI Mastermind. I fell into the fitness business without any experience and, with Dan's help, I transformed my business over 11 months.
"Once the Mastermind started, things got even better since I was able to learn from other people just like me who were dealing with all the same issues. I couldn't imagine running my business all by myself. Having the other business owners available to talk with, commiserate with, and bounce ideas off of helps tremendously. I feel like I'm part of a support group, not alone on an island.
"There are things I can only talk with to another fitness business owner because friends and family don't understand. It helps to have this group of people I can talk to who are focused on the same market."
   — Dina Medina, Active Age Fitness, Mountain View, California
"I had a 20-year fitness business, and I was in a slump. I had lost my sense of direction, and I was sick and tired of feeling sick and tired. I was already attracting a Boomer and aging population, so when I met Dan and Cody, it was just an epiphany. They were speaking my language. I couldn't sign up for the Mastermind business coaching fast enough.
"Very quickly, my revenue, mailing list and retention rates were all up. I have a clear path now, and that's the most important thing."
   — Lisa Grace Wright, Your Personal Best Training Studio, Corpus Christi, Texas
Click here to learn more. We'll be posting updates with more information about future meetings.
[/vc_column_text][/vc_column][/vc_row]